Load lifts with adjustment for long screws
Load lifts with adjustment for long screws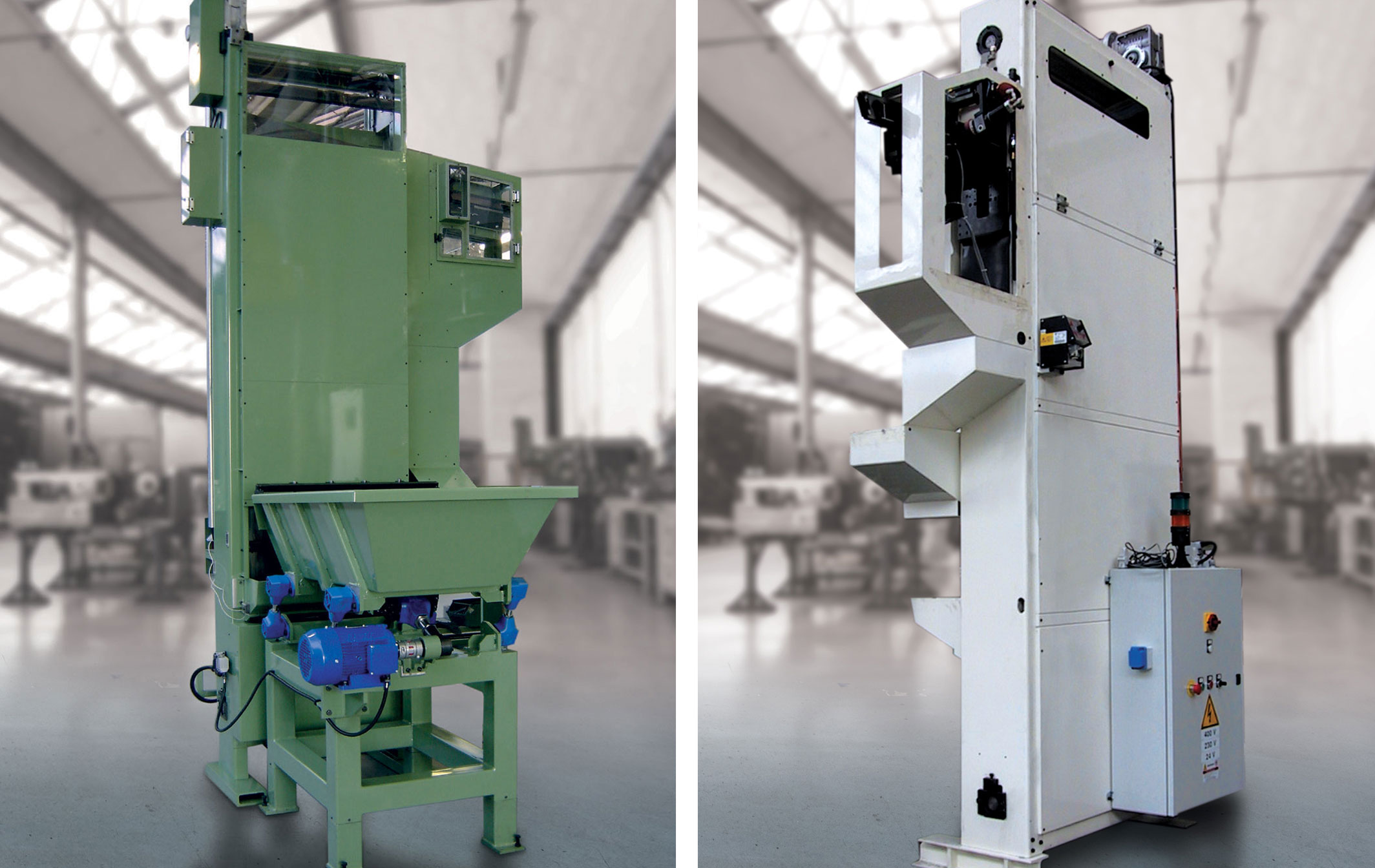 Usable lift width 700/750 mm and 800/900 mm.
Bar ascent speed can be adjusted via Inverter, motorised adjustment system with variable air speed.
Double vibrator linear selection system with min. screw diameter 8 mm, max 16 mm, min length 50 mm, max length 300/350 mm.
This unit is powered via a vibrating channel whose stop and start are excited by the sensor fitted on the lift's vibrating hopper.
The vibrating channel can be supplied by TLM or purchased directly from a specialised supplier.