Forty years at the edge of the
fastener technology
Flat dies machines
for screws and special threads
Multifunction roller machines
with loader bushings and chamferer
Design and production of systems and automatisms based on customer specifications
In order to receive any offer or quotation of TLM machines, it is compulsory to attach to your mail the mechanical drawing (in .pdf format) of the part to thread and perform.  We will not answer to mails with WeTransfer links or zipped files. Thank you to follow this policy.
TLM Machines - Production concept
TLM machines have a stabilized electro-welded steel structure to ensure the maximum rigidity required during rolling operations. The part defined as the "Head" of the machine, on which the main mechanical transmission parts are to be installed, is always finished with grinding operations to ensure centesimal precision during the initial squaring.
In flat dies machines, the slide is made of a high strength material laminated sheet, obtained by milling and subsequent grinding on numerical control machines. The slide is then coated in tempered steel. The various types of machines that we offer differ regarding construction according to the production they have to perform.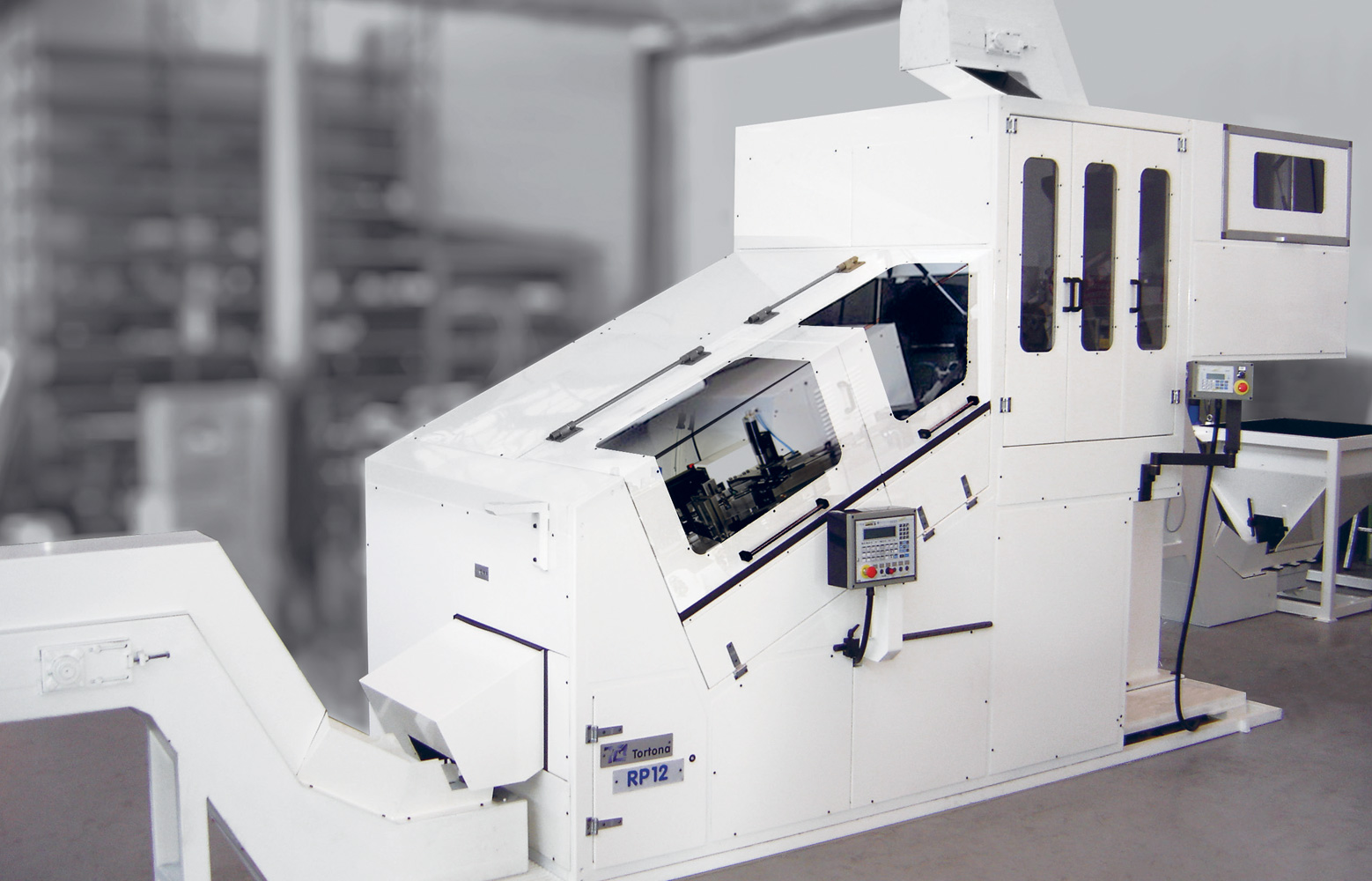 Flat dies threading machines – RP
To thread from diameter of 1 to a diameter of 30 with the possibility of tool height of up to 300 mm. Divided into:
Micro thread rolling machine RP3
1 punch single-entry machines
2 punch double-entry machines and a separator unit
3 punch combined entry machines
TLM 2 or 3 punch-entry systems are entirely mechanical. This prevents any phase displacement between them and the kinematic motion of the machine.
RP3
RP4H
RP4
RP6
RP8
RP8S
RP8LD
RP12S
RP10LD
RP16
RP16 Plus
RP27
Machines on request
Mr. Francesco Sorli, head of the R&D sector, is constantly available to customers for the design and construction of machines created for the execution of special parts.